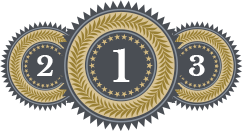 3 REASONS CLIENTS WORK WITH US
Experience 
|

  Compassion 

|

Customer Service
When you need help overcoming seemingly insurmountable debt, you need a law firm with a track record of success.
With over 24 years of experience, DM Bankruptcy Law Group is committed to putting you on the right path by reviewing your unique situation in detail. Our bankruptcy attorney in Mesa has successfully handled over 1,500 cases and helped clients discharge millions of dollars in debt.
Chris has filed thousands of Chapter 7 and Chapter 13 bankruptcies and understands the nuances and intricacies of the bankruptcy system. We can help determine if bankruptcy is right for you and help you understand how filing can facilitate the relief you need and deserve.

REQUEST A FREE CONSULTATION
We uphold the high standards of customer service and promise to stand by your side every step of the way.
Our team at D.M. Bankruptcy Law Group, LLC understands that every client's financial circumstances are unique and will require a tailored approach. We regularly assist individuals, families, and businesses from all walks of life with a variety of personalized debt relief solutions. We are not a bankruptcy mill, so we will never pressure you to file for bankruptcy.
We provide boutique firm access and responsiveness with large firm efficiency and results. Our lead debt attorney, Chris Dutkiewicz, will work closely with you to identify the relief options available to you and help determine the best path forward. We will also work together to create a compensation plan that accommodates your budget. In some cases, we can offer zero down for Chapter 7 bankruptcy filings.

REQUEST A FREE CONSULTATION
AFFORDABLE BANKRUPTCY & DEBT SOLUTIONS
Fill out the form below to receive a confidential initial consultation to explore your debt relief options.
Proudly serving clients in Gilbert, Mesa, Queen Creek, Phoenix, and the surrounding areas.
""I just wanted to wholeheartedly thank April and Chris for all of your help."